The European storytelling collective Are We Europe has joined forces with the podcasters of The Europeans to create a series of innovative visual podcasts. Working with participants aged 18-34, they produce eight captivating episodes that reflect critically on what it means to be young in Europe today.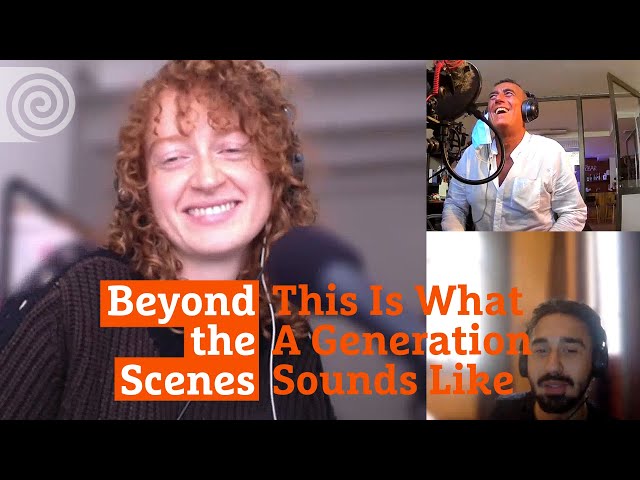 This Is What A Generation Sounds Like offers eight young Europeans the opportunity to develop podcast episodes telling their stories from their part of Europe. The participants will not be expected to have previous audio experience. The experienced producers of Are We Europe & The Europeans will mentor them in using audio to explore pressing social and political issues, whether in their village, region, or Europe at large.
These episodes explore the continent's major problems, from homophobia to the dismantling of democracy, as well as potential solutions. These sound-rich, beautifully produced audio stories will be turned into innovative and immersive "visual" podcasts, combining Are We Europe's cutting-edge design skills with The Europeans' audio expertise.
Are We Europe and The Europeans are two of the few cross-continental outlets that reach beyond the Brussels bubble and are actually popular with Europeans under 35 across the continent. They see this project as an opportunity to nurture pan-European solidarity, and crucially, to expose Europe's next generation to each other's perspectives and lived experiences. As Europe continues to struggle with the social and economic fallout of Covid-19, This Is What A Generation Sounds Like offers a pandemic-proof space for creative expression at a time when Europe's young are bearing the brunt of a pandemic-induced mental health crisis. Each piece will be simultaneously published on the Are We Europe website as multimedia stories and as audio-only podcasts in The Europeans' popular feed. 
A pandemic-proof visual podcast series on what it means to be young in Europe today